Undetectable Tracker App
iSeeGuard Safe and Discrete Android/iOS Monitoring
Stealth Mode
Secretly monitor someone's device remotely.
With iSeeGuard find out someone's phone activities.
View shared photos and videos remotely.
Read messages without being noticed.
Discreetly track someone's location.
Install This App Easily In Three Quick Steps
Sign up for free
Create a free account using your email.
Set up iSeeGuard
Follow easy instructions to install ISeeGuard.
Start Monitoring
Start tracking someone's activities.
Stealth Mode Without Root or Jailbreak
Another advantage of the app is that you can monitoring someone without the need to root and jailbreak. You won't have to make changes to anyone's device and disrupt the entire operating system. The design of the program is simple and precisely done so that you can be stress-free.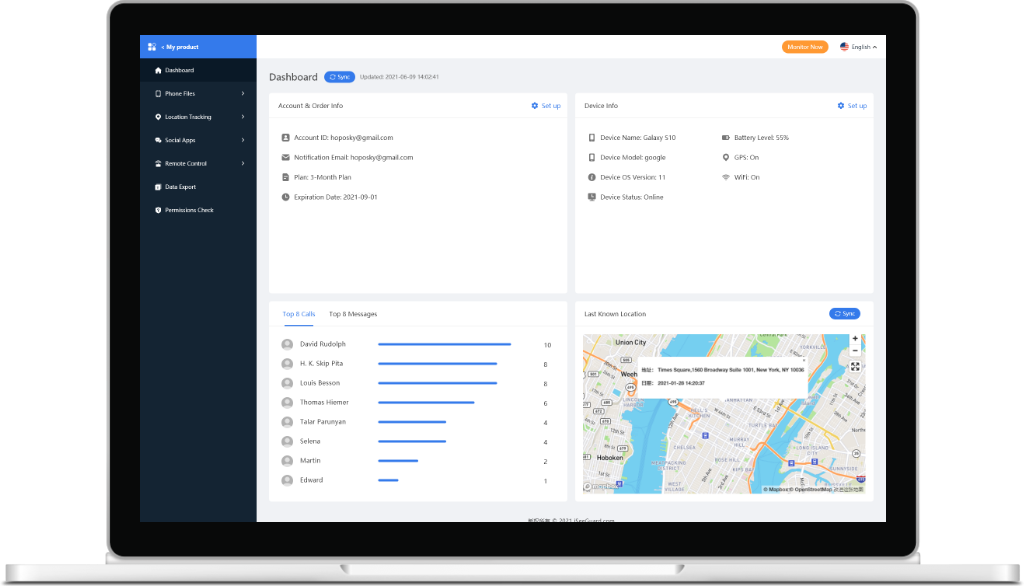 Monitor Phones and Tablets Secretly
With our undetectable tracker app, secrecy and security are guaranteed. Whether you're monitoring someone's phone or tablet, you can do that anywhere, anytime. ISeeGuard works on Android and iOS mobile platforms discreetly and efficiently.
On Android devices, it is necessary to install our application, which doesn't take up much space. After installation, the app will allow you to hide it from the device user. The app will continue to run smoothly in the background without the user ever knowing about it. It should be emphasized once again that the app doesn't drain the battery of the device.
For the iOS platform, we have provided a full version of the web-based app. This means that you won't have to install the app on the desired device. We have designed it to work via iCloud. Of course, as with the Android version, our undetectable tracking app, is 100% invisible to the observed user.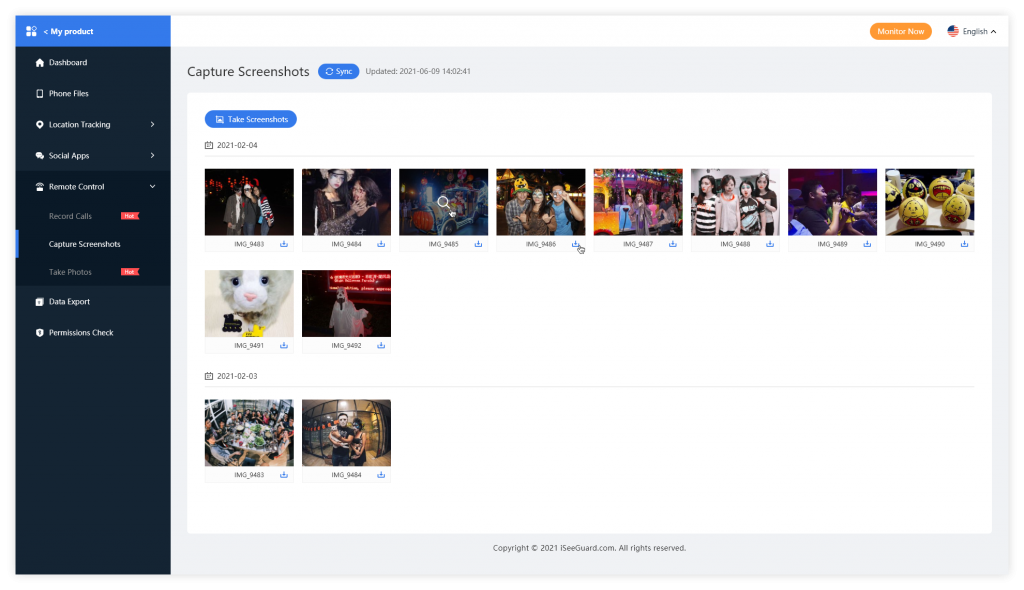 Why Do You Need Stealth Mode?
You may have suspected for some time that your child is moving in bad company and that you may therefore lose complete control over him. You don't want to lose his trust. But you're worried about his safety …
Or maybe your partner is behaving suspiciously? But he doesn't talk about his emotions …
We offer you a simple solution for parental control by installing a mobile phone tracking app that allows you complete control over your child
Whether it's a tablet or a phone, you can monitor on anyone remotely and in secret. You will get all the necessary information to gain security. Photos, videos, messages, contacts – all that and much more. One thing is for sure — the person you are monitoring will never find out about it.
The stealth mode the app offers is one of the safest ways to find out what someone dear to you is thinking, without disturbing the relationship with that person.

I used iSeeGaurd to view photos on my employee's phone. With iSeeGuard, I can easily monitor the device remotely without root or jailbreak. I would have to keep being fooled by him if it wasn't for iSeeGaurd. Highly recommended.
– Derrick, UK


iSeeGuard was recommended by a friend when I was trying to track down my spouse's movements when I started suspecting her. I can now check all the photos, videos, messages, and track the location remotely. I haven't found anything suspicious yet.
– Morgan, South Africa