iSeeGuard for WhatsApp
Best App to Monitor Your Child's WhatsApp 24/7!
Are you suspicious of your child's online activities? iSeeGuard for WhatsApp is here to help you out. Here are reasons that make it stand out
Monitor all kinds of data on WhatsApp messages of the targeted devices including text, images, videos, etc.
Very convenient to use and can be installed quickly on android smartphones and tablets.
No need to log in using a WhatsApp account.
Access data in real-time.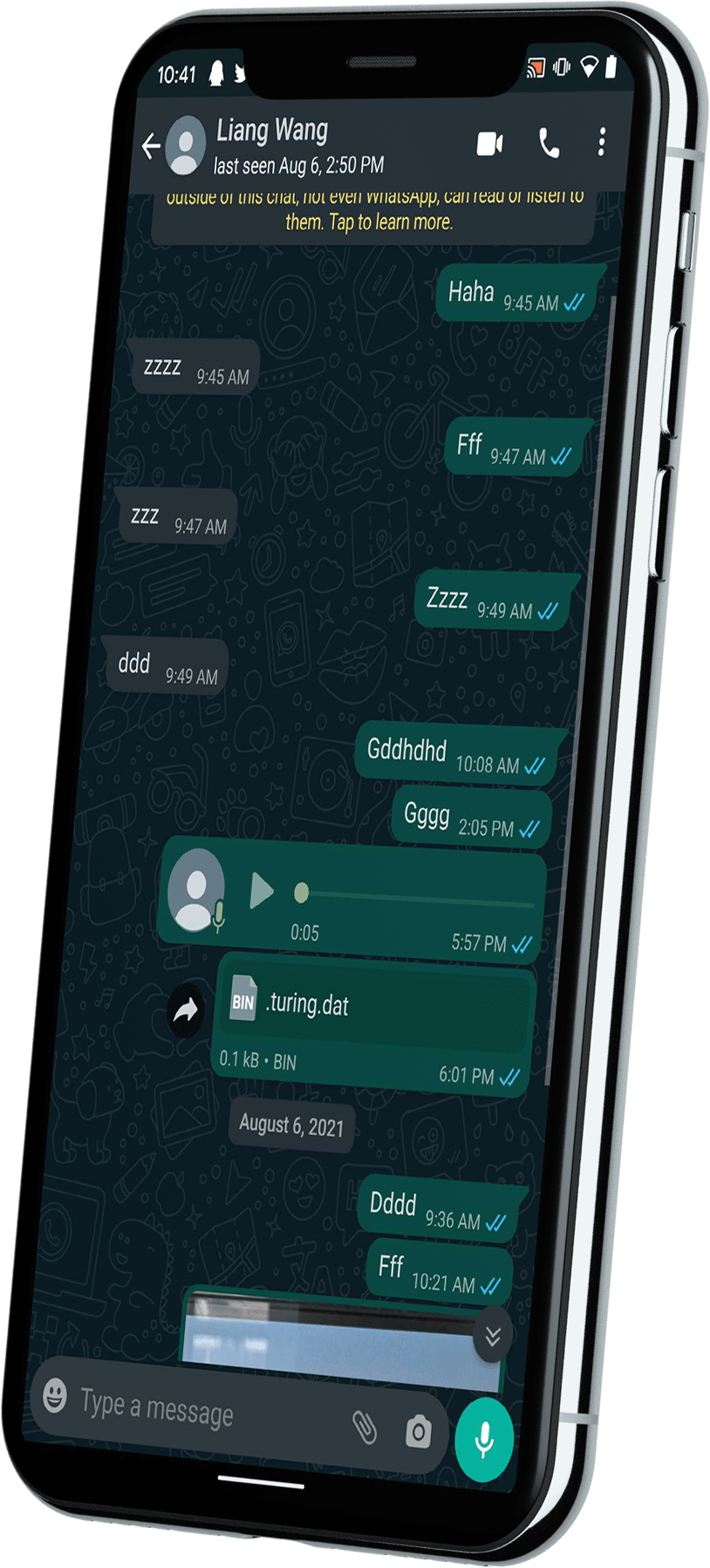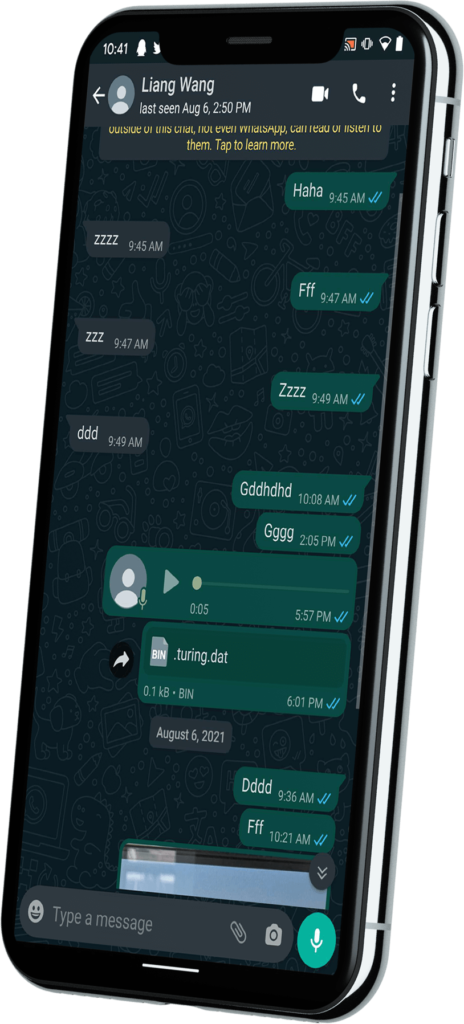 How iSeeGuard Helps You Monitor Your Child's WhatsApp Activities?
iSeeGuard for WhatsApp is the best app that allows real-time WhatsApp monitoring without letting your loved ones know. It is easy to install and use on any android device. Following are the advanced features that iSeeGuard offers
Access Your Child's Messages on WhatsApp
With iSeeGuard, you can access all the messages that your child sends on WhatsApp. You can also track the messages that they receive. The messages can be in any form: text, audio, video, GIF, stickers, documents, etc.
Track WhatsApp Calls
You can monitor every detailed information about your child's WhatsApp calls
Whether it was a video or voice call;Starting time of the call;All missed calls your child receive;Duration of the call.
Record WhatsApp Calls
You can record all suspicious calls your boy or girl takes or receives on WhatsApp. iSeeGuard enables you to register and save all the recordings with playback features.
View WhatsApp Statuses Anonymously
You can access all the statuses of your child's WhatsApp easily with iSeeGuard. Moreover, you can also view deleted or expired statuses.
Get Access to All WhatsApp Media Files on Dashboard
You can view almost every kind of media type on the iSeeGuard dashboard. You can track
WhatsApp Photos
You can easily view all the photos that your children send or receive via WhatsApp. Moreover, you can access the photos uploaded on statuses too. Everything is accessible on the iSeeGuard dashboard.
WhatsApp Videos
With iSeeGuard, you can view the videos sent or received on WhatsApp of the targeted device. But remember, iSeeGuard tends to show only the thumbnail to avoid additional charges.
WhatsApp Documents
No matter what type of file your child is sending on WhatsApp, you can access them all. The document types include PDF, Word, Excel, Doc, PPT, etc. You can even recover deleted files!
WhatsApp Voice Messages
Do you want to know what your kids are talking about on WhatsApp? With iSeeGuard You can easily listen to all their audio with iSeeGuard.
Monitor Your Child's Activities in Detail with these New Features
Some exclusive features of iSeeGuard help you to maximize the information you can monitor. Discover these features with iSeeGuard
Monitor All the Activities Through Screenshots
You can keep an eye on your child's activities with this amazing feature. iSeeGuard takes screenshots of your child's WhatsApp whenever they use it. The screenshots are shared to you simultaneously.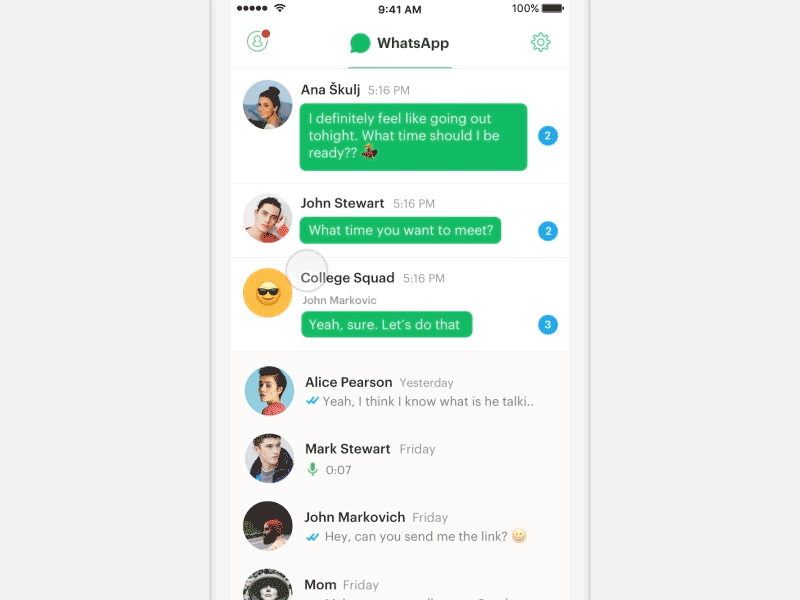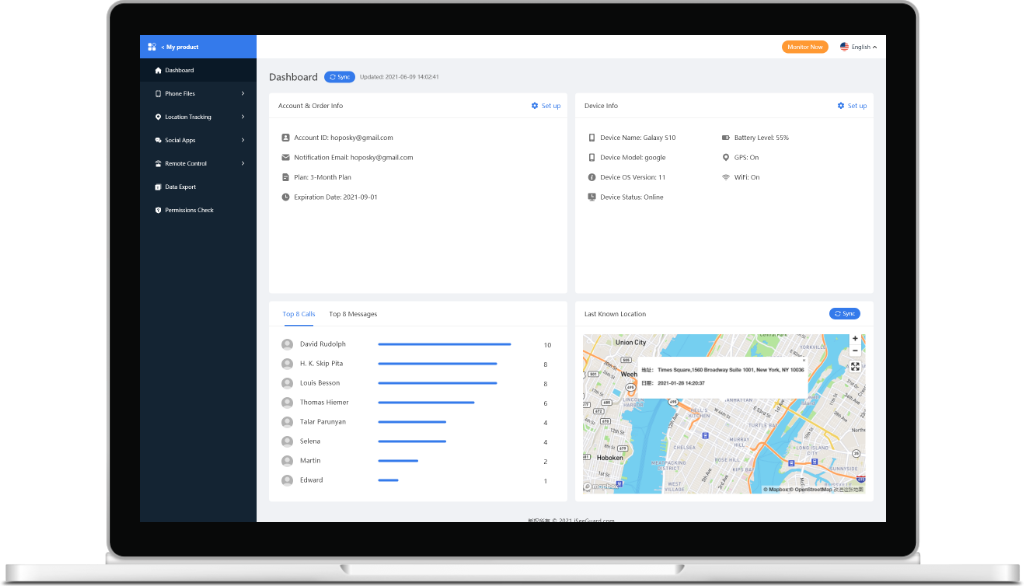 Access Every Minor Detail
You are updated with every detail of your child's activities by iSeeGuard, such as the duration of using WhatsApp, the usage frequency, and the exact time of login. You can save all the data on your phone.
3 Easy Steps To Track WhatsApp on Android Easily
1.Sign up for free and choose the plan that suits you the best.
2.Now install the app on your kid's phone and verify the setup.
3.You are all done. Now, you can view everything on your iSeeGuard Control Panel and keep an eye on your child without their knowledge.
iSeeGuard for WhatsApp Vs. iSeeGuard for Android
iSeeGuard offers two major plans
iSeeGuard Pro for Android
iSeeGuard Pro for Android
File Types that You Can Access
WhatsApp Voice and Video Calls
Starts from $0.25 per day
Starts from $0.27 per day
Install iSeeGuard Now to Monitor Your Children
Free download button here
What Our Users Say About iSeeGuard for WhatsApp?
Thousands of people have already tried iSeeGuard. Customers love the features and always give positive feedback. Here are some reviews by our regular users:

My daughter used to attend long video chats with bad boys. But with iSeeGuard, I caught her. I suggest this app to every parent.
– Phil England

Amazing app! I used this tool to monitor my 12-year-old son's WhatsApp Chat, and found him was chatting with child groomers in his deleted WhatsApp chat history! Thanks to iSeeGuard, I saved my child out of trouble.
– Nick

iSeeGuard is really a life-saver to me and my baby girl. Before I used this app, I worried about my daughter all day because she uses her phone every day but I have no idea what she's been engaged in. With this wonderful app, I can get track of who she's chatting and how long she's been using WhatsApp a day. Fantastic app indeed!
– Elisabeth

Thanks to iSeeGuard Keylogger. I was able to monitor my daughter's computer. I can monitor her remotely, and she does not even know.
– Alice