Mac Computer Monitoring
Best Real-Time Employee Monitoring Solution on Your Mac
Monitor any PC remotely with a secure web account without letting your employee know.
Track all the keystrokes on the targeted computer (except passwords).
Take screenshots by setting the time intervals with Keylogger.
Check out all the websites and URLs visited by your employees.
Easy email logging.
It is used on macOS X10.12-11.1.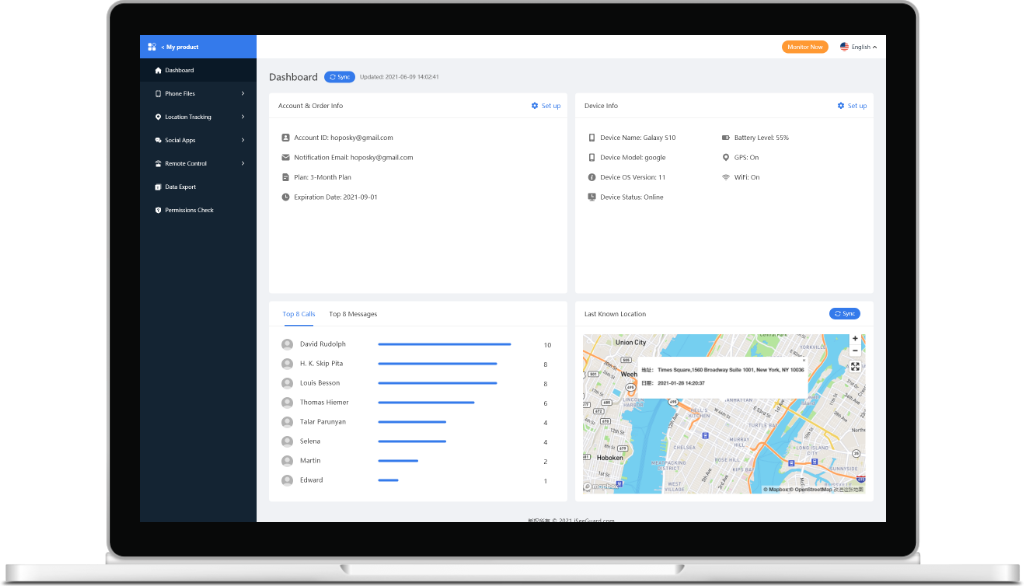 Compelling Features of Mac Computer Monitoring
Monitoring computers remotely was never too easy before. iSeeGuard Mac Computer Monitoring offers its users eight compelling features that can help you as an employer and parent both.
Remote Monitoring
With a secured web account, you can monitor your office computers remotely. Just log in through another device and get updated. It means you do not need to access the targeted computer to monitor it physically.
Keystrokes Logging
Ensure the security of your company by tracking the keystrokes of your office's computers. iSeeGuard Keylogger records all the keystrokes used by your employees even if they have deleted them. But you cannot access any passwords because that is something very confidential.
Capture Screenshots
iSeeGuard Keylogger lets you capture screenshots of the targeted PCs. You can set the time intervals when you want to turn on the screenshot feature. Moreover, iSeeGuard Keylogger does not let your employees know that you are tracking on them via screenshots.
Search Engines Monitoring
Do you want to know which websites and keywords are your employees or even children searching for? iSeeGuard Keylogger is your exclusive secret agent. With its help, you can access all the URLs, searches, and keywords entered in search engines like Google, Yahoo, Bing, and AOL.
Control the Clipboard
Monitor and control the clipboard of the targeted PC. With iSeeGuard Keylogger, you can record all the activities performed on your employees' computers in the form of programs and files.
Alert Keywords
This feature alerts you about the keywords. You can access all the keywords used to search on web browsers.
Keep an Eye on Social Networking Activities
Are you suspicious that your employees are browsing through social media instead of working? Monitor their social media activities to catch them red-handed.
Invisible Mode
Once you have installed iSeeGuard Keylogger, only you know about it because of its exclusive invisible mode, the users of the targeted devices will never know about the running software in the applications, desktop tray, or Start menu.
Why You Need Computer Monitoring for MAC?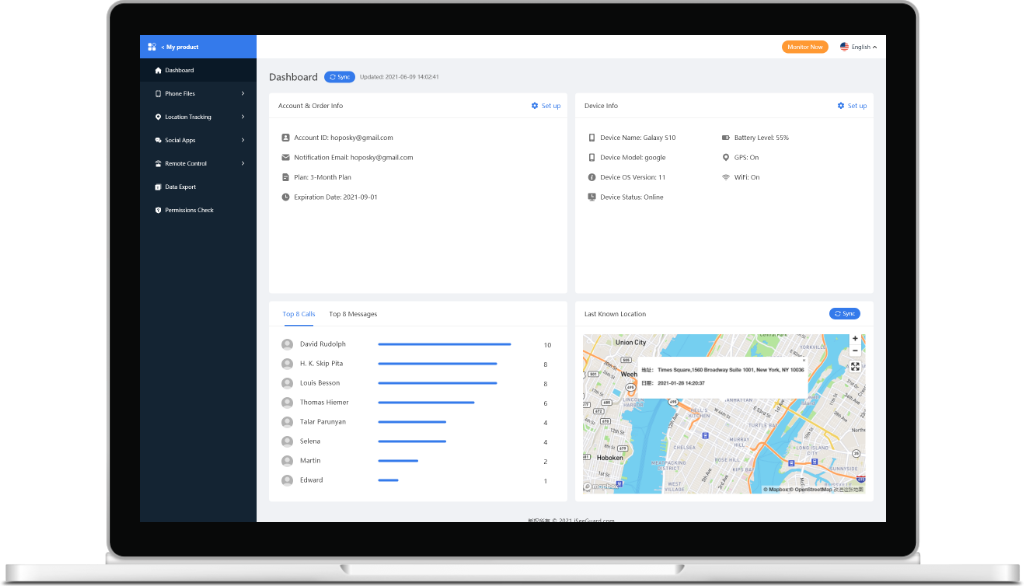 Get to Know Employee Efficiency and Productivity
Your employees may be performing their duties and give you the results, but you do not know how hard they are working. You might have seen some flaws in their performance. To monitor and evaluate their efficiency, you need to iSeeGuard Keylogger. With its aid, you can calculate how much time they are working and how much time they spend on social media and gaming.
Keep an Eye on Employees to Avoid Threats
You cannot trust your employees fully, and they can visit illegal sites or use harmful software. iSeeGuard Keylogger helps you monitor the online activities of your employees.
Information Security
You may have imposters in your company, and you aren't even aware. Any of your workers might be sending confidential and crucial information to your competitors. Avoid security threats and enhance your information security with iSeeGuard Keylogger.
How to Start Monitoring Your Employees with Computer Monitoring for MAC?
Follow these steps to start real-time Monitoring now
1. Sign up to make a secure web account. Select any one plan that suits you the best and buy it.
2. Now install the software on the target PC and complete verification with the instructions that appear on your screen.
3. Start monitoring your employee's activities on the Dashboard.
Install iSeeGuard Now to Monitor Your Children
Free download button here
What Do Our Users Say?

I love this software. With its help, I was able to find out that my employees were playing games during the working hours.
– Ann

I would recommend iSeeGuard Computer Monitoring for Mac to everyone. After using it, my company has become more productive and alert.
– Charles

Thanks to iSeeGuard Mac Monitoring. I was able to monitor my daughter's computer. I can monitor her remotely, and she does not even know.
– Alice

ISeeGuard Instagram spies helped me find two employees who shared confidential company documents and took action in a timely manner.
It really helps a lot.
– Frank