Android Monitoring App
The Best Android Monitoring App to Keep an Eye on Loved Ones
• View the social media activity in apps such as Facebook, WhatsApp, and Instagram.
• Observe changes in GPS location, SIM card information, call logs, contacts, texts, and more.
• Once installed, it is completely undetectable by the person you are monitoring.
• Get started within 5 minutes!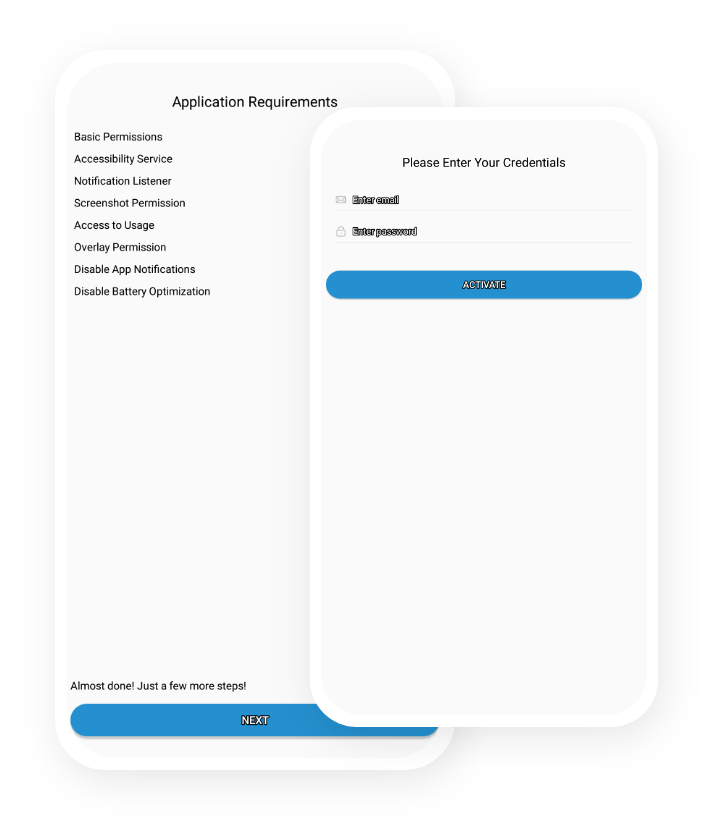 Android Monitoring Features
Location
Locating iPhone and tablet, reviewing your location history.
SMS Reader
Read all incoming and outgoing text messages and get information about things like email addresses, names, etc.
Track Calls
Find out everything about every call which goes through that device.
Geofence
Create a virtual perimeter that when your child leaves it, you get notified.
Keylogger
By activating the keylogger, you will track your child's details (usernames, passwords) through keystrokes.
Media Files
The option of seeing and downloading every media file on your child's device.
Snapchat
Keep track of what is happening on their Snapchat and see messages at any time.
Browser History
Protect your children by monitoring their browser history.
Start Monitoring in 3 Easy Steps
Sign up for free
Create a free account using your email.
Install iSeeGuard
Follow the installation guide to install iSeeGuard on the target device.
Start Monitoring
Log in the iSeeGuard control panel to start monitoring.
Protect Your Family With iSeeGuard
Monitor Your Family
By using iSeeGuard, you can monitor your children/family when you're not around them. Any dangers that they may face online, like in real life, in terms of sexual offenders, thugs, and bad people in general, can track them without them knowing and come to help on time if needed.
In addition to online activity monitoring, iSeeGuard can also keep track of your children's movements in near-real-time. If they're not getting to school on time or are skipping it entirely to hang out with their friends, you will know by tracking them. The geofence feature gives you alerts if your child enters a geographical area you deem restricted for them.
Follow Your Workers Activity
Want to know what your employees really think about working for you? ISeeGuard they happy or not? iSeeGuard is very useful in letting you know what is going on in your workforce behind your back. Follow them using their company phones which have our app installed.
Is there an employee you suspect of stealing company secrets or working to pass information to a competitor? You can keep tabs on their phone or tablet use with iSeeGuard. If they are indeed passing on confidential information, then you can use their phone or table to catch them in the act and confront them with evidence.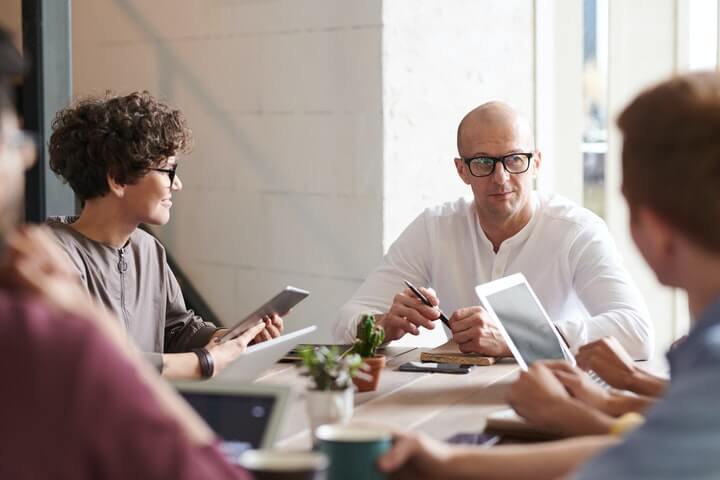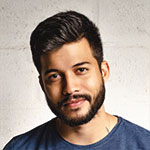 I am very satisfied with the iSeeGuard software service. I must say this application is great.
I didn't know there was such a product until a friend told me. I use this software to track my employees' phones to make sure they only use our company's phones for business purposes. And I can also access text messages and phone calls, as well as check their chat records.
This software has greatly helped me to improve my work efficiency.
– Jamal, US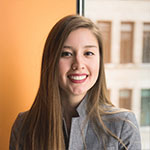 The software is stable and reliable, and has many functions to keep my kid safe online.
Through the GPS feature, I can know the location of my kid at any time, which is the most important function for me. The app seems to be more effective than most parental controls.
– Stacey