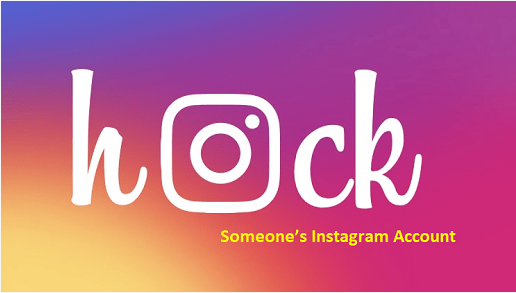 Instagram is a popular social media platform with millions of users from all across the world. Instagram allows users to upload their photos and videos to let followers and known people know what they are up to. Apart from this, Instagram also provides another feature, which is an instant message.
Although Instagram allows people to connect in a better way, the same platform is also a hub for dangerous people lurking behind the screen targeting the naïve ones. This leads us to the question, how safe is it for kids?
Since Instagram can be quite a dangerous place for kids who are always curious to learn new things and can easily become the target of fake and dangerous people, it depends on the parents what measures they take to keep their children protected. So, if you want to know how to hack an Instagram account easily, you have come to the right place. This post will explain how to hack into someone's Insta account. Keep reading.
Why Should You Hack Someone's Instagram Account?
Before learning about Instagram hack ways, let's first find out why someone or you should hack someone's Instagram? What are the reasons that can lead anyone to do this? Well, there are quite a few reasons for doing that.
Because Your Kids Could Be Using Instagram
As said, kids are naïve, and they trust people easily. Instagram is a photo-sharing platform. One good comment and they will be in cloud nine. This may also encourage them to upload more, which means more photos for predators. Not just unknown predators, Instagram photos can lead to cyberbullying, which can affect your child mentally. Since Instagram can become an unsafe place for kids, parents often look for ways to hack into their accounts to figure out what they are doing.
Because You Doubt that You Are Living with a Cheating Spouse
Do you know that most people use Instagram these days to speak to unknown people? Online cheating has become common, and Instagram is an online platform that can lead to online cheating. If you see your husband spending a lot of time online, especially on Instagram, you may want to know what he does. And that's why you should check their Instagram activities to be sure that you are not with someone you shouldn't be.
Because You Want to Ensure Your Employees Are Focusing on Their Work
Instagram is available 24 x 7. All one needs to do is create an account and open the application whenever they want to. Since employers are concerned whether their employees are using their work time for office work only, employers also use Instagram hacking applications to figure out whether they are working or wasting time on Instagram.
Is it Possible to Hack Someone's Instagram?
Yes, it is possible to hack someone's Instagram account. Although it may not be ethical to keep checking every move of the target person, do that only when you want to be sure that the target person is not being unfaithful or in danger. So, there are different ways to go about it.
The Forgot Password Hack
You can try the forgot password method to hack into someone's account. Try this method only on people whose mobile phones you can access easily. This is a free trick and often works for many. But do remember that if the target person changes their password, you will have to use their phone and Instagram account again to do the needful.
Also, do think about the other circumstance as well. For example, the target person remembers their password, but when they try to change it, they fail to do that. In this case, they may have a suspicion that someone might have changed their password. Therefore, do think about such a situation too.
To try this method, here are the steps that you need to follow:
Step 1: Take the phone of the target person and launch the Instagram app. On the login page, click on the Forgot the Password option.
Step 2: Enter your phone number or email ID to receive the change password link. Now, enter a password and log in again using the target device.
The password will be changed, and now, you can open your Instagram account on your mobile phone and check their Instagram activities.
Try Instagram Tracking Websites
The second method that you can try is Instagram hacking websites. There are Instagram hacking websites available that can help you hack someone's Instagram account for free or by paying a small fee. However, please be careful because most of them are fake. They typically ask for the target account's Instagram handle and your email ID and ask you to wait for some time. But, most of the time, they don't respond or vanish entirely.
We will not recommend going with the second method, mainly because most of these websites are spam. Also, don't give money to any of these websites because chances are you will lose your hard-earned money.
Try Instagram Tracking Applications
Third, you can try Instagram spying apps to check someone's Instagram account. These applications will let you spy on the target device's Instagram account in a stealth mode, meaning the other person will not come to know that someone is monitoring them, which is why Instagram monitoring applications become the right choice.
Best Instagram Hacking Application to Try
As said, the best way to go about it is by using an Instagram spying application. These apps will be third-party applications, which means you will have to download them and then start using them. Now, there are a plethora of Instagram spying applications available on the internet, but not every app is created equally. You need to find the best Instagram spying app too, and we recommend using iSeeGuard.
iSeeGuard is a professional phone spying tool that lets you monitor the target device's Instagram account. Using iSeeGuard is easy, and no one needs to be a technical guru to understand how the phone monitoring tool works. There are just a few simple steps that you will have to take care of, and your Instagram monitoring journey will begin.
The Instagram hacking features work without any issue. It will let you hack the password of the target device so that you can start checking their text messages, call logs, social media apps, including Instagram, location, and much more. This is an all-in-one phone monitoring tool that lets you monitor everything the target person does with their mobile phone.
You will be provided with a dashboard that will let you track the target device. Furthermore, the easy-to-use app will let you transfer all the data of the Instagram app to your phone so that you can check their Instagram activities conveniently. Apart from the fantastic features, iSeeGuard is available for everyone at an affordable price.
After iSeeGuard gets installed on the target's device, you will not have to worry about being caught because the app runs in the background without letting the target person know. It stays invisible. You will need access to the target device once to install the tool, and once done, you are all set to check their Instagram activities whenever you want to.
So, go on and visit the official website of iSeeGuard and download the tool to begin using it. Here are the steps that you will have to take care of.
Step 1: The first step is to visit the official website of iSeeGuard. After you are there, you need to create an account. To proceed with the first step, visit iSeeGuard.com. You will see different plans; please choose a plan that suits your requirements.
Step 2: Now, click on the download option to download iSeeGuard. Follow the setup guide of iSeeGuard and let it get installed in the target device. After the installation process is finished, you can let the phone be. Don't worry; there won't be any trace of the iSeeGuard app.
Step 3: Go to the online dashboard and log in using your iSeeGuard account credentials. Once there, you can click on the Instagram option to check all the target device's Instagram account activities. You can check what they are doing in real-time, exchange messages and multimedia files on Instagram chat, and more.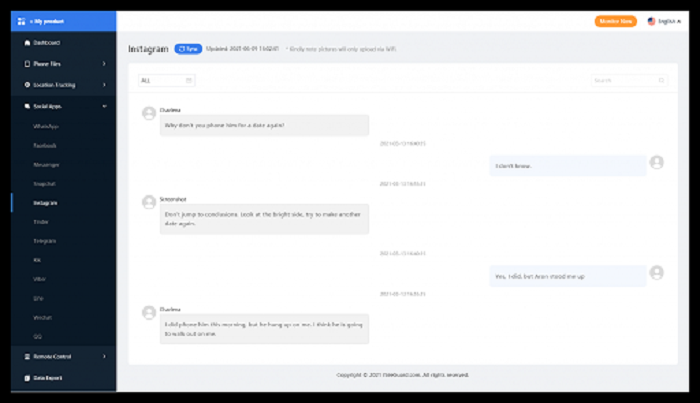 So, these are the three steps that you need to follow to track the target device's Instagram activities. iSeeGuard is a leading phone monitoring application and is currently used by thousands of parents and employees. No matter why you want to track someone's Instagram account, iSeeGuard will let you do that without any hassle.
Summing Up
Now you know how to hack somebody's Instagram. You can try the forgot password hack and even try some websites that say they can hack someone's Instagram, but the safest way to monitor someone's Instagram account is by downloading iSeeGuard. iSeeGuard is a safe tool to use and does what it promises. You will see real-time updates of the Instagram account, check chat messages, and all the updates. Therefore, download iSeeGuard, and start monitoring the target person's Instagram account conveniently.