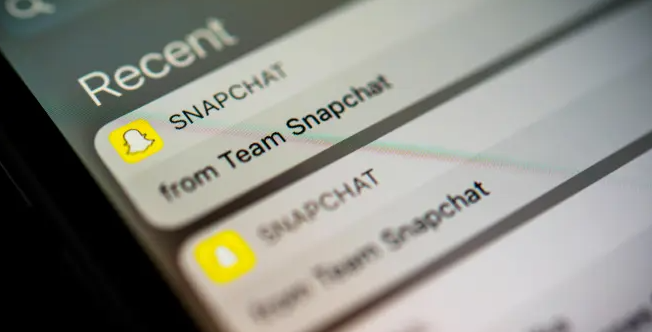 Snapchat is a platform that lets you share stories for 24 hours, and once done, it vanishes. This may make you wonder if there is a way to capture some moments, and this is when the screenshot feature comes into play. Snapchat screenshot is a feature that lets you capture Snapchat memories so that you can go through them whenever you want.
However, the issue with taking screenshots of a snap story is that it alerts the other person whose story you have captured through a screenshot. So, this brings us to the question of whether there is a way to take screenshots on Snapchat without them knowing! Well, it could be wrong on moral grounds to take someone's story's screenshot without letting them know about it, but it is possible.
If you want to take a screenshot of a chat on Snapchat without them knowing, there are specific ways to go about it. Keep reading to find out how to go about it.
Why Does Snapchat Notify You About Screenshot?
Since Snapchat allows people to upload their memories only for 24 hours, there's no way to find the lost moments again. But that's what screenshot is known for. Many people like this feature because it allows them to share a few moments of their life for just a while and not worry about it once the time period is over. Snapchat informs the Snapchat user when their stories or chats are captured because that's their policy.
Snapchat wants to provide everyone with a safe platform where everyone feels safe about sharing their moments. Unfortunately, Snapchat doesn't provide the users with an option to remove the screenshot notification. So, if you or anyone else takes a screenshot of the person's story, they will be notified about the same.
You may now think, "does Snapchat notify when you screen record?" Yet again, the answer is yet. Be it a screenshot or screen record, snap notification works for both. Moreover, it's not legal to take anyone's screenshot without their permission and hence the policy! However, there are a few ways that you can try to screenshot a snap without letting the other person know. We will get into it in a little bit.
When Will It Notify a Snapchat Screenshot?
It happens almost instantly. The moment you take a screenshot or screen record a story or chat, Snapchat will show you a notification saying, "you took a screenshot." And because of this very feature, Snapchat makes it next to impossible to take screenshots or record videos of a chat or story.
For screenshot Snapchat stories, the target person will see a small screenshot icon on their stories. Moreover, the person won't just get to know that someone took the screenshot, but also who took it.
When it comes to taking screenshots of a chat window, the notification will immediately be sent to the target person. In addition, the notification will tell who took the screenshot of the chat window. So, you better plan ahead before taking screenshots of the chat window or stories of anyone.
Best Ways to Take Screenshot on Snapchat Without Them Knowing
So, you want to take a screenshot of something on Snapchat without them knowing. The good news is there are many ways to go about it. You can try any of the methods and see which one works best for you. By following these methods, you will be able to take a screenshot on Snapchat without them knowing on an iPhone or Android.
Method 1: Use Your Phone's Screen Recording Feature
Both iPhones and Android phones have an in-built screenshot feature that will let you take screenshots easily. Let's explain the steps that you need to follow for both OS.
Take Screenshot on Snapchat Without Them Knowing on Android
Depending on the Android phone model, you need to open the screen record or screen capture setting. On the latest phones, you will have to swipe a small bar that you see on the screen to start recording or taking pictures.
Take Screenshot on Snapchat Without Them Knowing on iPhone.
If you are using an iPhone, swipe down and when you see the notification screen, click the button to begin recording.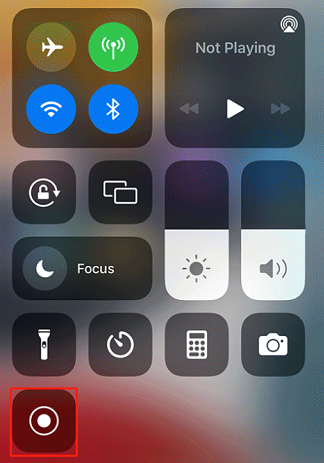 Method 2: Try the Airplane Mode Trick
Here's another trick that you can try. In fact, many people have tried it and have found it to be pretty helpful. To test the airplane mode method, you will first have to turn off Wi-Fi and mobile data. Now, enable the Airplane mode. Once done, go to Snapchat and click on the story you have already checked once done. Take the screenshot, and once done, close the app.
The crux is to take an ss snap without them knowing. Even if you take a screenshot with the airplane mode on, Snapchat can still send SS notifications to the concerned person, which is why you need to clear cache right after taking the screenshot. After it's done, you can disable the Airplane mode and start using it like you usually do.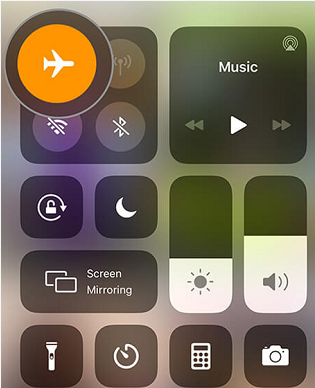 Method 3: Screen Mirror Trick
You will have to screencast your mobile phone's screen to a laptop or television to do this method. You can use an HDMI cable to do that. Alternatively, you can choose the Control Centre, which will let you connect your phone and the screen. Once the screencast or screen mirror process is done, launch the Snapchat app and click on a story. Then, take another mobile phone to start capturing the story or capture the photos of the chat.
Method 4: Use Another Phone to Take a Photo or Record
The easiest way to capture a snap story is by using another phone. Just ask for someone's phone or take it out if you have an additional phone. Then, go to the camera option to record or take a picture of the Snapchat story and chats. That's it.
Method 5: Use a Third-Party Screen Recorder
You can use Sneakaboo, which is a third-party tool. This is not essentially a video recording app, but it can let you record a Snapchat story easily. However, you will have to enter your Snapchat login credentials to start using it. Just like Sneakaboo, multiple third-party tools will let you do that. Go to the Play Store or App Store and look for apps that let you record or take photos of Snapchat stories and chat without allowing the other person to know.
Method 6: Try Using QuickTime Player on Mac
Connect your iPhone to your Mac computer and launch QuickTime Player. You will see a small arrow; click on Select iPhone. Once done, select the option that says new movie recording. You will see your iPhone's screen on the computer. Now, you can start saving the Snapchat chats or stories.
Method 7: Use Android Emulator on Windows
You can also try an Android emulator on Windows. The recommended Android emulator to go for is BlueStacks. Just download it and, after that, launch Snapchat. Now, click on anyone's story and chat. You can save whatever you want, and no BlueStacks won't let the other person know that you have captured their chats or saved their stories.
FAQS on Screen Record on Snapchat
Does Snapchat Notify the Other Person When You Take a Screenshot of Their Stories?
Well, yes. Snapchat has a strict policy, and there's no way to turn off the notification feature. Whenever you take a screenshot of a Snapchat user's story or chat, an alert will be sent to the person, letting them know that you have taken a screenshot. It's their policy; hence, nothing can be done about it.
Is There a Way to Remove "You Took a Screenshot" Alert?
Unfortunately, no. You can't remove you took a screenshot alert. As said, this falls under their policy, and no one can remove it. If you want to take a screenshot, be aware that the target person will come to know about it.
I Keep Seeing "You Took a Screenshot" Alert Even if I Didn't?
This is an unfortunate thing to happen to anyone. However, it seems many people have seen this alert, although they claim that they have not done it. Also, Snapchat has agreed that a technical glitch made them see this alert. This technical glitch has been resolved with their latest update as per the company.
Conclusion
So, that's it. Now you know how to take a screenshot of a Snapchat story without someone knowing about it. Keep in mind that the methods this post has shared are workable; however, we recommend letting the other person know that you are taking a screenshot to avoid discrepancies.
It's not ethical to take a screenshot of a person's Snapchat stories or chats. If you know someone and you are doing this with them, better to let them know on a friendly note. And if you are taking a screenshot of someone unknown, do inform them so that they don't take any legal action.