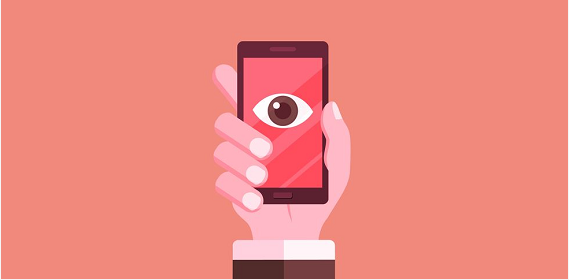 There could be instances when you may want to check someone's iPhone, but unfortunately, you don't know their Apple ID and password. Well, if you have their Apple ID credentials, checking an iPhone becomes convenient, but how to spy on an iPhone without Apple ID and password? That's what we are going to talk about in this post.
Luckily, we live in a technologically advanced world where there are effective ways to spy on an iPhone without Apple ID and password, either for free or by paying for the tool you will use. So, let's find out everything about the best way to spy on an iPhone without Apple ID or jailbreak.
When Do You Need to Track iPhone?
The reasons why someone might want to spy on an iPhone without the iCloud credentials can vary from person to person. But there are a few common reasons why you may want to do that. Here are some of the reasons:
For Parental Control
Kids these days have iPhones, and they use them for different reasons. But despite being a handy device, which allows them to connect with their friends easily, the same device can also become the source of their danger. You never know what your child might be doing on their iPhone.
They could be chatting with unknown people, downloading games, spending a lot of time playing them, or even exploring adult content.
Moreover, the internet is also the breeding ground for cyberbullies. So, how can you be sure whether your child is safe in the online realm?
This concern has made parents find a way to check on their kids' iPhones to find out whether they are using the device for ethical reasons or not.
Cheating Spouse
This is an unfortunate thing to happen to any couple. When one of the partners starts to use their smartphones to cheat on their partner, they leave behind multiple traces of the same.
For example, they start spending more time on their phones than their partner; they smile when they receive a notification, become overprotective when their partner asks for their phone, and so on.
Some people look at ways to spy on an iPhone with just the number for this reason. They want to know whether their partners are being faithful to them or not.
Employee Monitoring
Another reason to spy on an iPhone with an iCloud password or not is for employee monitoring purposes. Employers these days want to be 100% sure that their employees are not wasting their time on their iPhones. They want them to use their office hours only for office work.
Therefore, employees look for solutions to monitor iPhones without iCloud.
Can You Track an iPhone Without Apple ID and Password
Now that you know about the different reasons someone might want to track an iPhone without an Apple ID password, this brings us to the crux of this post: Is it possible to spy on an iPhone without any access to the target phone? The answer is yes. Today, we have phone monitoring tools that allow you to track an iPhone.
With the help of these iPhone tracking applications, you can quickly start tracking iPhones without any hassle. The only thing that you will have to be careful about is the kind of iPhone monitoring tool you are going for. Please note that not every iPhone monitoring tool is made equal.
Hence, you need to choose a tool that will let you track a device without letting them know that you are monitoring them and without needing to jailbreak their phone.
The Best App to Track an iPhone Without Apple ID and Password
As said, there are iPhone tracking apps that you can go for to monitor an iPhone. And the recommended app to go for is iSeeGuard iPhone Monitoring. iSeeGuard is a professional iPhone monitoring app and can help you find the target device's activities in a stealth mode.
Moreover, to start using iSeeGuard, you don't need to jailbreak the target device. And this is the main reason why iSeeGuard is used by thousands of customers.
With the help of iSeeGuard, you can check multiple things. For example, you can see who they talk to daily through its call log feature, track where they are going through the location tracking feature, check all the media files, track social media platforms, find out different websites visited on the iPhone, and more. This is an all-in-one tool that lets you have all the details of the target device.
Key Features of iSeeGuard
iSeeGuard lets you check the social media accounts of the target device, such as Facebook, Instagram, Snapchat, and WhatsApp.
Find both incoming and outgoing calls and text messages.
Track where the GPS location of the target device and set a geofence alert.
Check all the media files along with the downloaded media files.
iSeeGuard stays hidden on the target device.
FAQs on iPhone Tracking Applications 
Can You Spy on an iPhone Without Accessing it?
You will need the target device for a few minutes initially. But while spying on it, you will not have to worry about accessing the device physically. So, initially, when you get the phone spying app, such as iSeeGuard, you will have to install it on the target device, which is the only time you will need the device.
Can You Tell if Someone is Spying on Your iPhone?
Spying tools are developed by experienced developers. Once the app gets downloaded on the target device, it becomes impossible to trace the phone monitoring tool. The spying app works in a stealth mode, which is why it remains invisible, making it easier for the person to track the activities of the iPhone.
Can Apple Tell Me if My iPhone is Hacked?
Apple doesn't tell you if the iPhone is hacked. However, in case the iPhone is compromised or has malware, Apple does tell you.
Conclusion
So, that's it. Now you know how to spy on an iPhone without an Apple ID and password. Remember that it is morally not ethical to track anyone's phone, but if you are concerned about your child or are tired of your cheating partner, you may use an iPhone spying tool such as iSeeGuard.